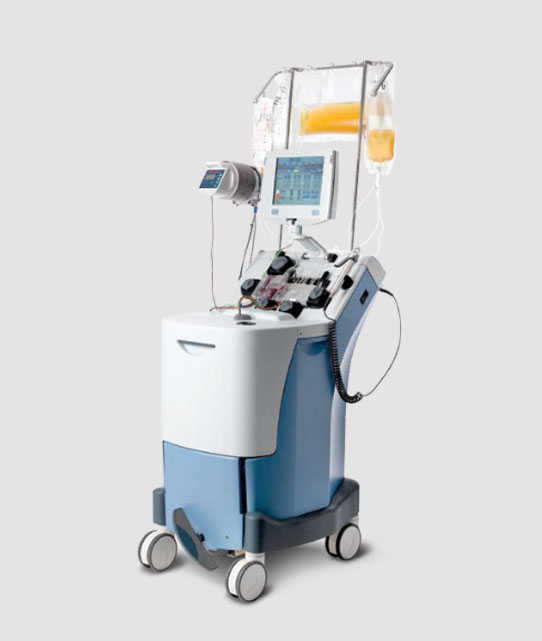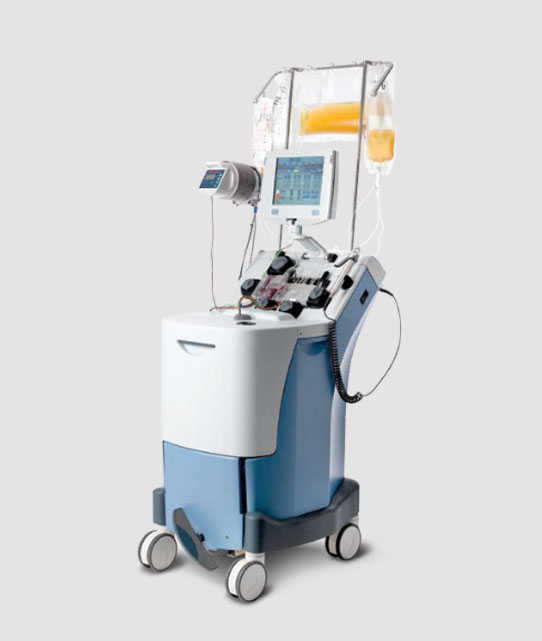 Apheresis System for Blood Banking and Transfusion
Our Blood and Cell System segment provides products and services for blood banking and blood management ranging from apheresis collections, therapeutic apheresis, cell therapy systems and whole blood processing to pathogen reduction technologies, etc. Our apheresis machine is an industry-leading therapeutic apheresis, cell processing and cell collection platform that allows operators to spend more time focusing on patient care.

This advanced system uses continuous-flow centrifugation and optical detection technology. It can provide operators the ability to perform a wide variety of apheresis procedures on a single platform while focusing on patient's comfort and safety.