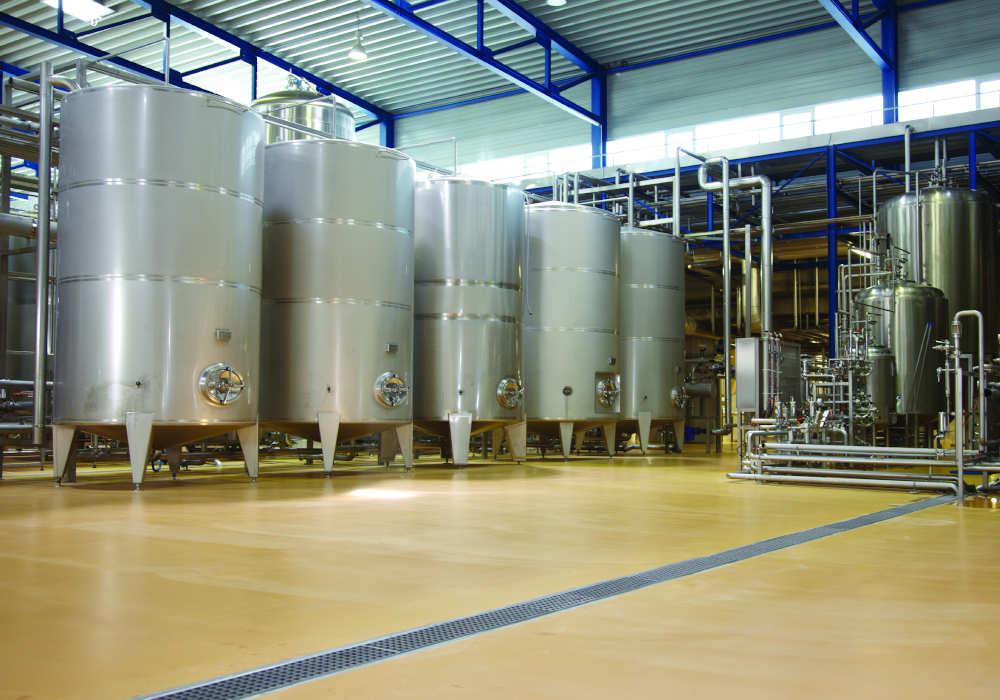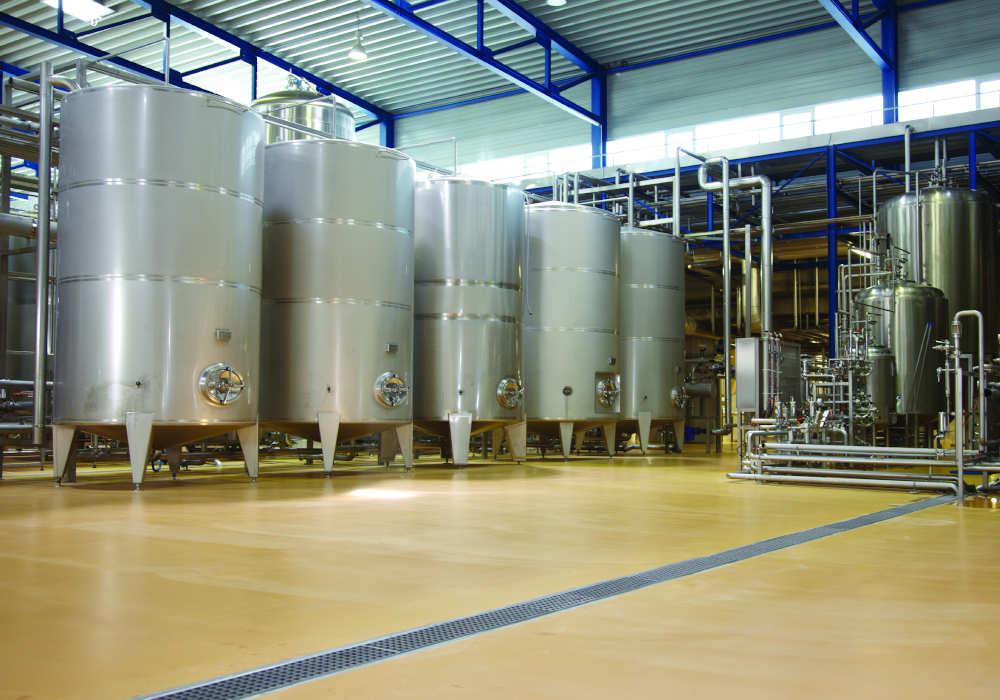 Light to Heavy Industrial Flooring System
Our portfolio in Cambodia market is range from light to heavy industrial floor such as Cementitious flooring product:
Floor hardener: Popular product range for any light industrial and commercial building usages in term of improving abrasion resistance which means minimizing cost of floor maintenance.
Floor underlayment: Self-smoothing product for floor levelling improvement. It is commonly used before covered by resin overlays, carpet, vinyl, ceramic tiles or natural stone. This cementitious underlayment always the best choice in term of costing saving, and fast curing only 3 to 4 hours to get foot traffic.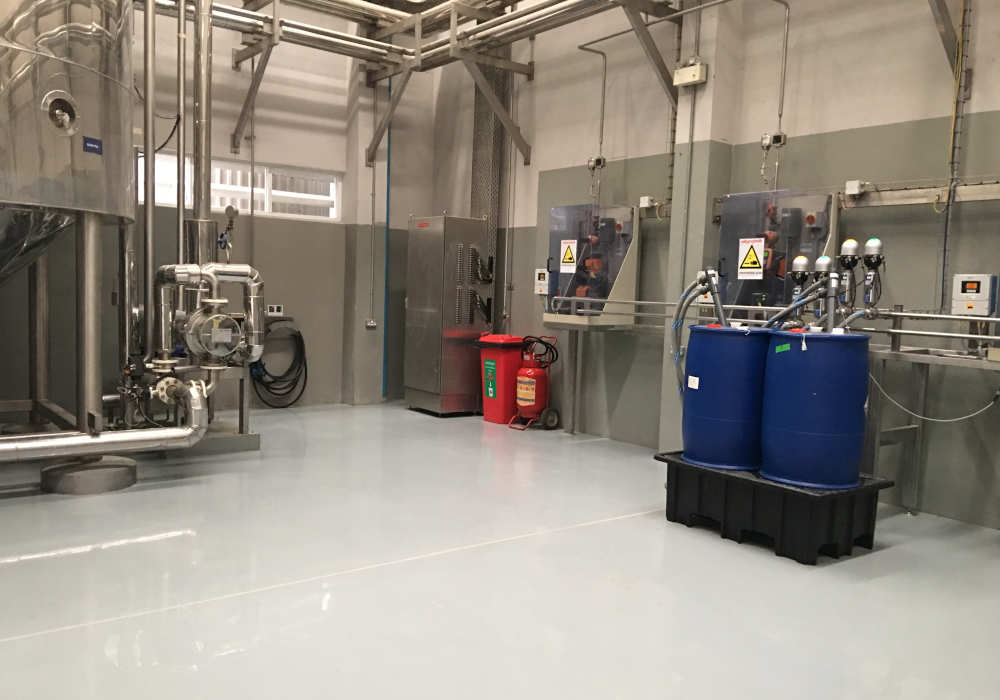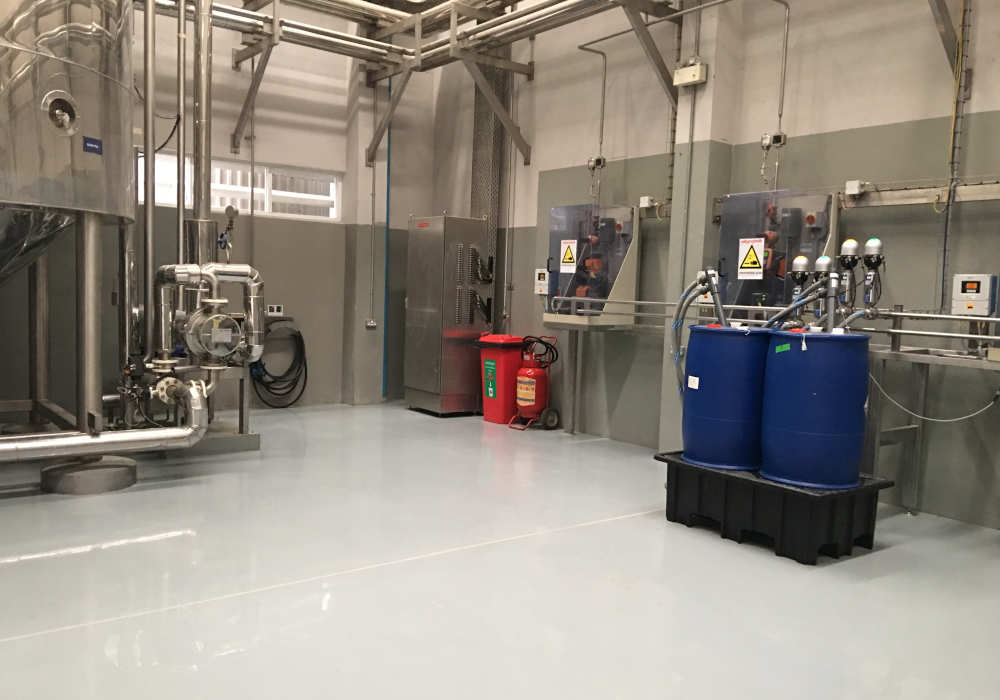 Epoxy Floor Systems
By the sake of its high chemical resistances, seamless and excellence durability, epoxy systems are most welcome to any clean environment like pharmaceuticals, and medium to heavy duty industries. Moreover, it is also attractive in any commercial building areas for its beauty, easy to clean and maintenance. This system is particularly designed to use at carpark in term of good movement and oil resistance as well.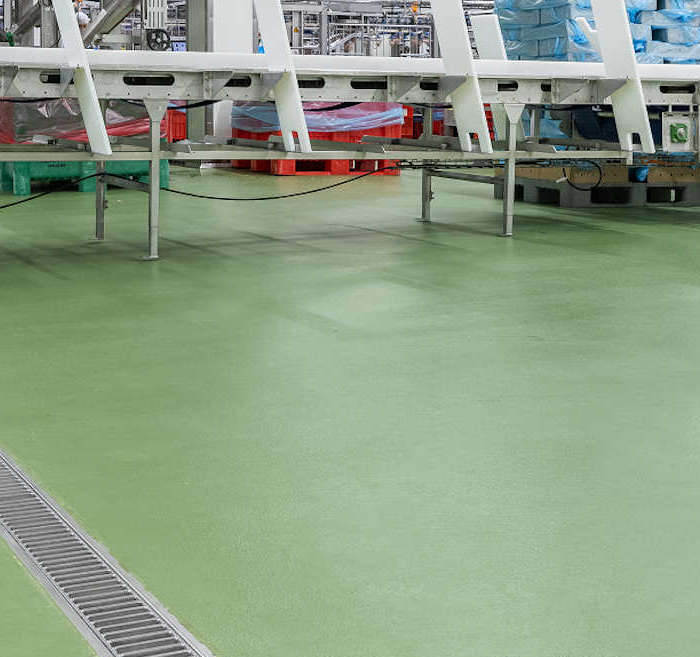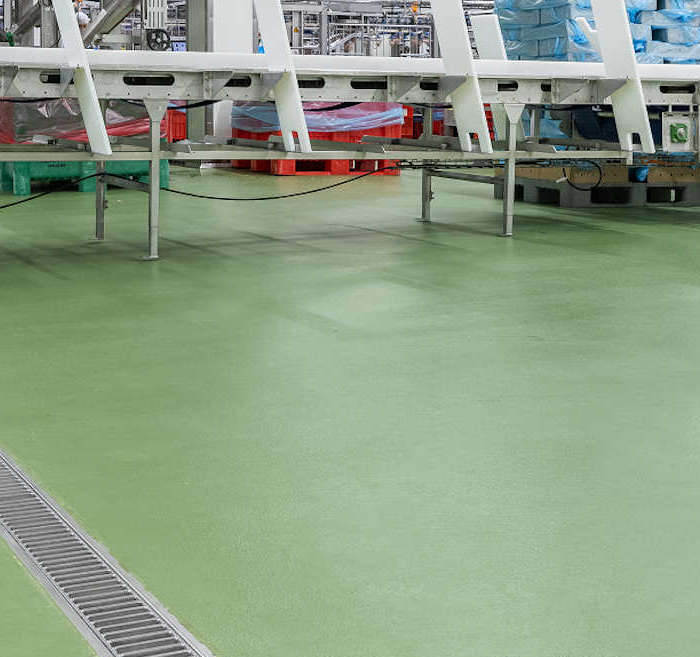 Polyurethane Screed Systems
Polyurethane screed or PU screed floor is very well accepted and highly recommended by many experts to use in medium and heavy-duty industries. With special formulas of our partner, we create the special series called Ucrete systems which is worldwide reputed as "The World's Toughest Floor". This Ucrete industrial flooring is cost effective because it is long lasting up to 30 years usage in aggressive environments. It also has other benefits as below:
Fast application and curing: Only 5 hours at 10◦C can be in fully service making it ideally suited for refurbishment work.

Thermal shock resistance: withstands spillages up to 150◦C or deep cold room -40◦C depending upon specification.

Chemical resistance, from strong acids to alkalis, fats, oils and solvents which can rapidly degrade other types of resin flooring.

Clean and safe: for your workers, your products and the environment. Certified with the Eurofins indoor Air Comfort Gold standard for low emissions, F&B industry for HACCP.

Non-tainting: even during application in food handling areas.

Moisture tolerant: can be installed onto 7 days-old concrete without the need for special primers, helping to maintain program on the fast track projects.
BROCHURES AND TECHNICAL DATA SHEET
Dynamic Chemicals
To support this era of rapid growth in urbanization and economic and development of Cambodia, Dynamic Chemicals Co., Ltd. has been established in 2017 which cover on Construction Chemical Solutions and Industrial Chemical Solutions.
Other Construction Chemical Solutions
---
DOWNLOAD TECHNICAL DATA SHEET
---