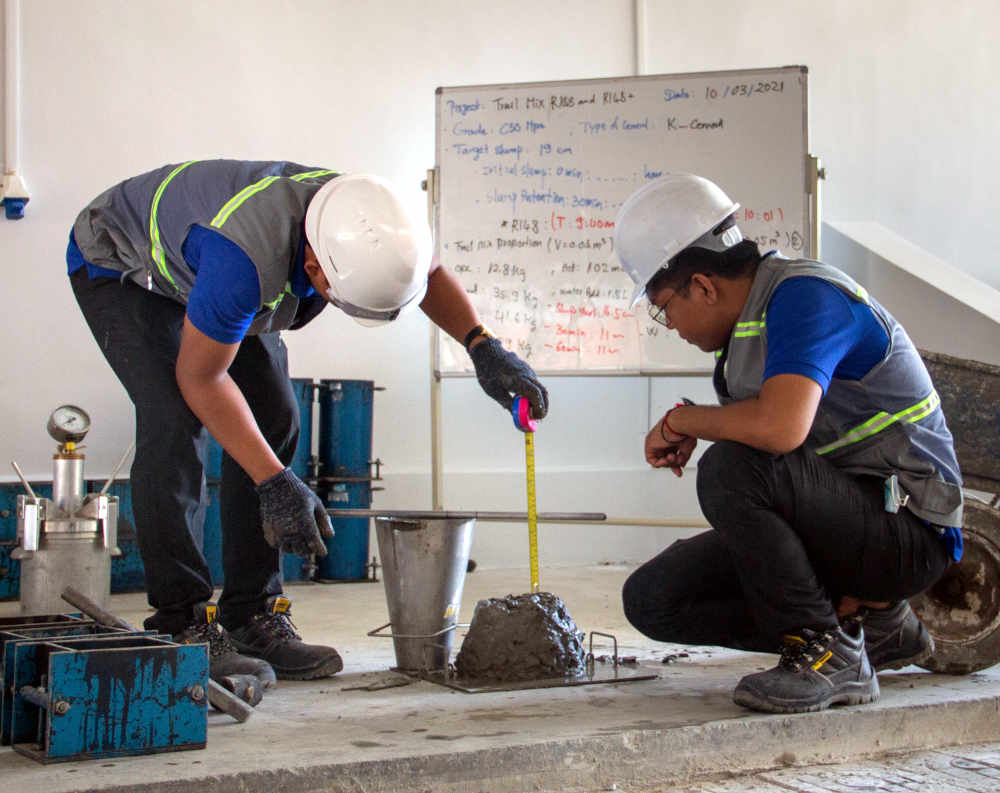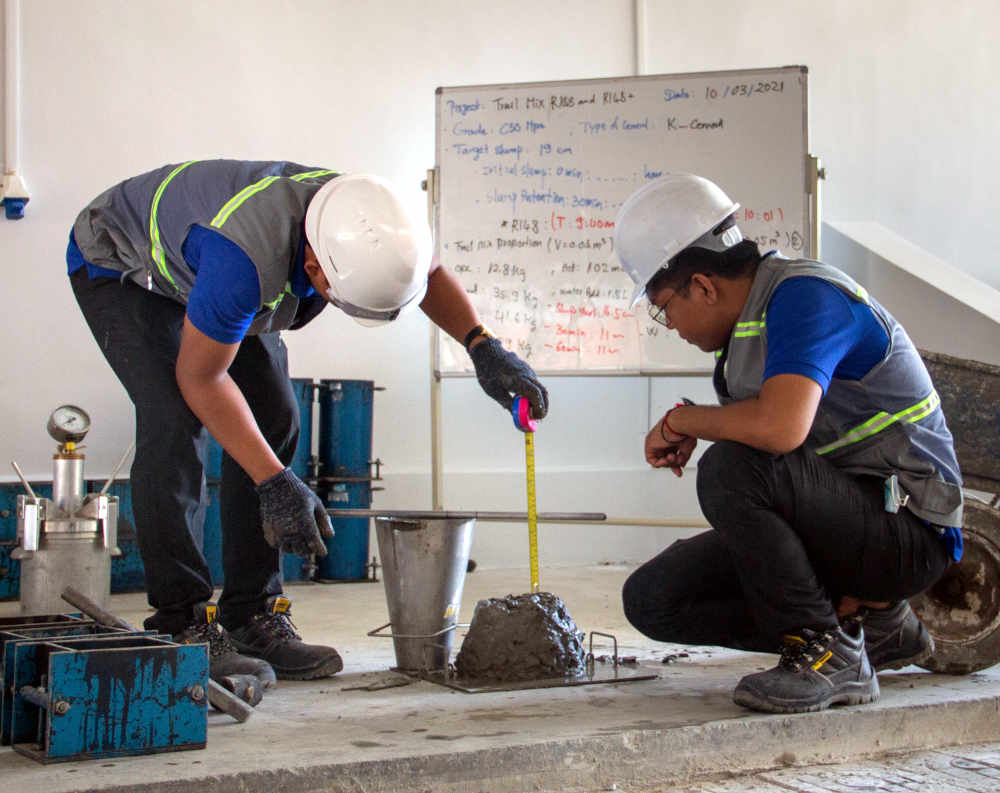 High Performance Concrete Admixture
Having the right admixture partner is vital to the success of any concrete producer such as Ready-mix concrete, Precast Plant and the manufactured concrete products industries.
We have brought in innovative admixture products for various concrete application including high performance concrete, high strength concrete, self-compacting concrete, durable concrete, waterproof concrete and a host of other solutions to meet market needs, for example Smart Dynamic Concrete and MasterEase technology.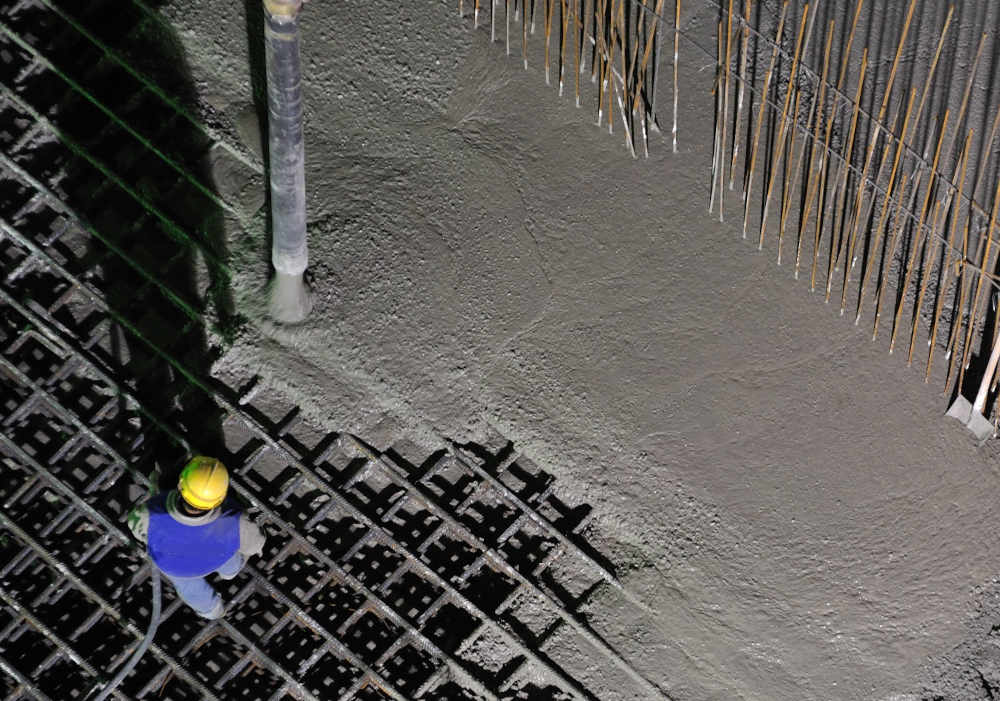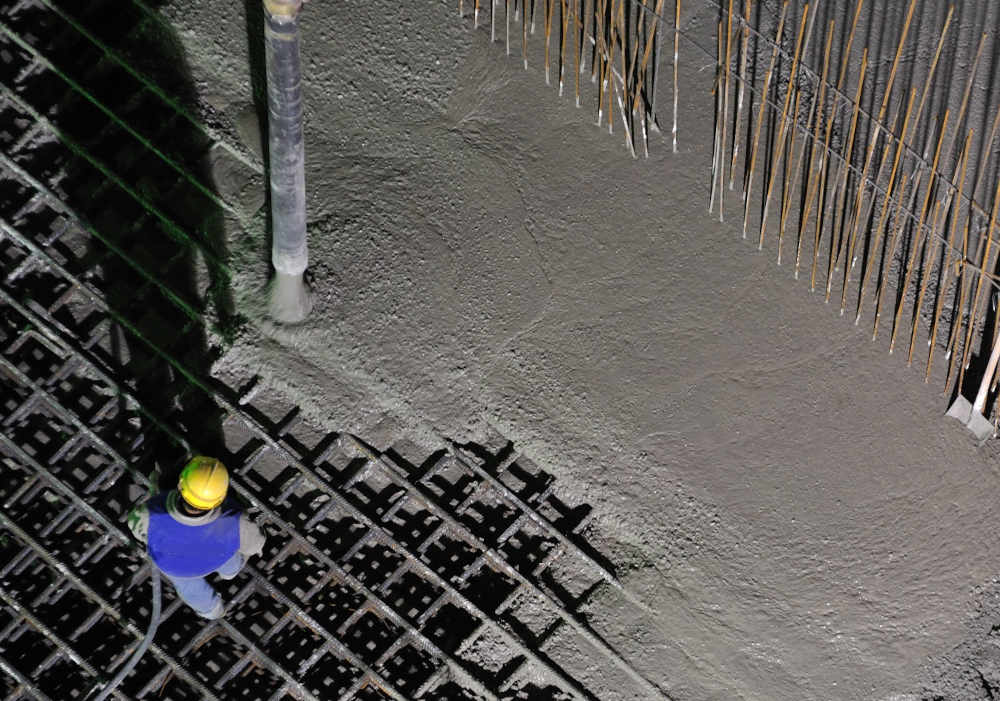 Smart Dynamic Concrete (SDC)
SDC is a system of low fines self-consolidating concrete suitable for everyday use, especially applicable for grades 25-40 Mpa. It is a low cementitious based high flow concrete with a distinct cost advantage over self-consolidating concrete. Cost of SDC is approximately 25 percent lower than self-compacting concrete and only marginally more expensive than a traditional mix of similar strength/grade. However, there are significant savings in overall construction costs because
Increase placing productivity by up to three times and saving up to 40% of the work time, then the project can be hand over to client before the target schedule

Less repair

Thanks to its self-compacting characteristics, this concrete does not need to be vibrated, effectively eradicates noise and health hazards for workers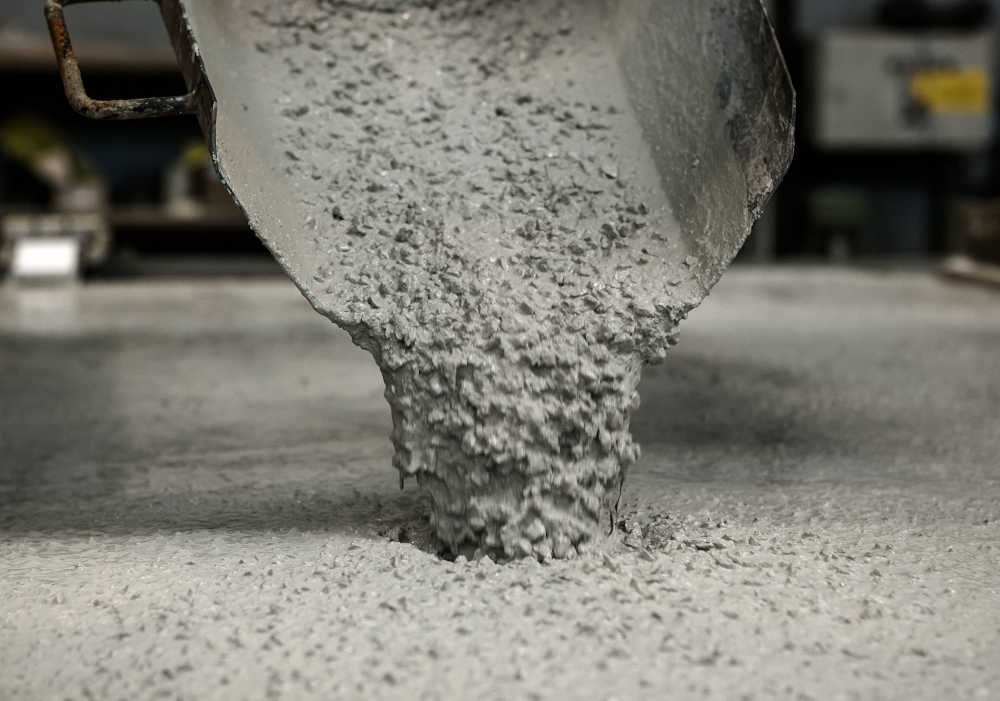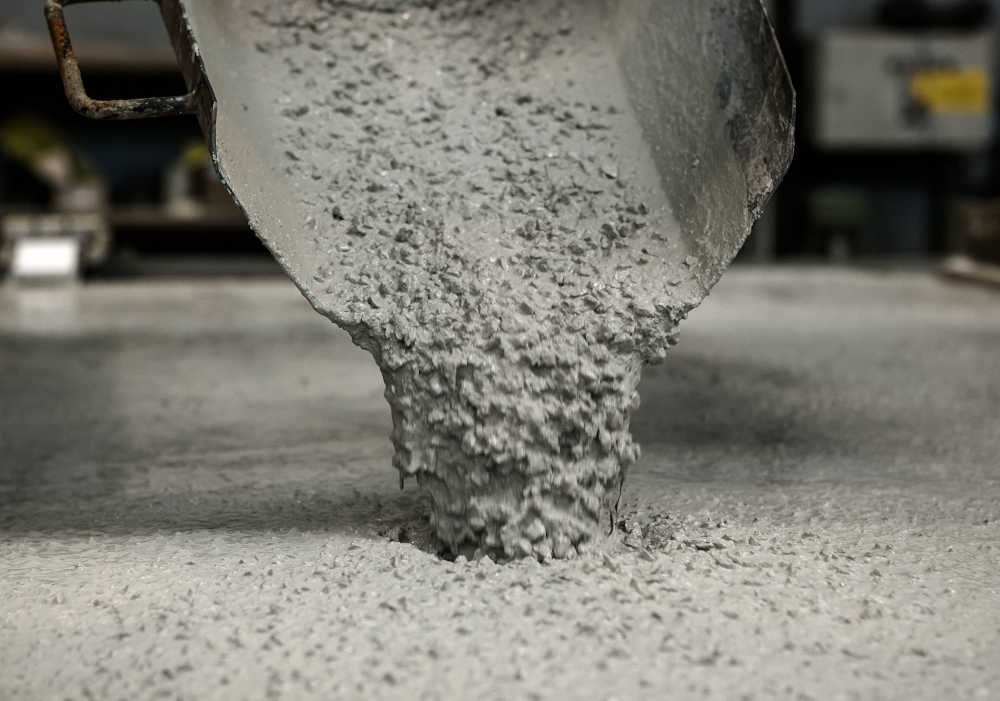 MasterEase
MasterEase is a ground breaking admixture for low viscosity concrete. It improves the rheological properties of high performance concrete, significantly facilitating its pumping, placing and finishing
Application benefit:
Reduced pump pressure, reduced wear & tear

Faster truck unloading

Cost efficient and speedy concrete production and delivery
All the skyscrapers in the world above 500 m height are built with premium range admixtures. For example, Burj Khalifa Project in Dubai, the concrete was pumped to a height of at least 600m- using a single pump at ground level.
BROCHURES AND TECHNICAL DATA SHEET
Dynamic Chemicals
To support this era of rapid growth in urbanization and economic and development of Cambodia, Dynamic Chemicals Co., Ltd. has been established in 2017 which cover on Construction Chemical Solutions and Industrial Chemical Solutions.
Other Construction Chemical Solutions
---
DOWNLOAD TECHNICAL DATA SHEET
---