Dynamic Pharma Co., Ltd. donated some medical supplies to the Ministry Of Health to amid COVID-19 pandemic on April 24, 2020.
We would like to thank and support medical professionals working hard on the front lines to fight the pandemic. The following medical equipments were donated to the Ministry Of Health to help batter COVID-19 pandemic during this difficult time:
1,500 pieces personal Protection Equipment Coverall
200 pieces of Pulse Oximeter
Unite Together, We Fight COVID-19!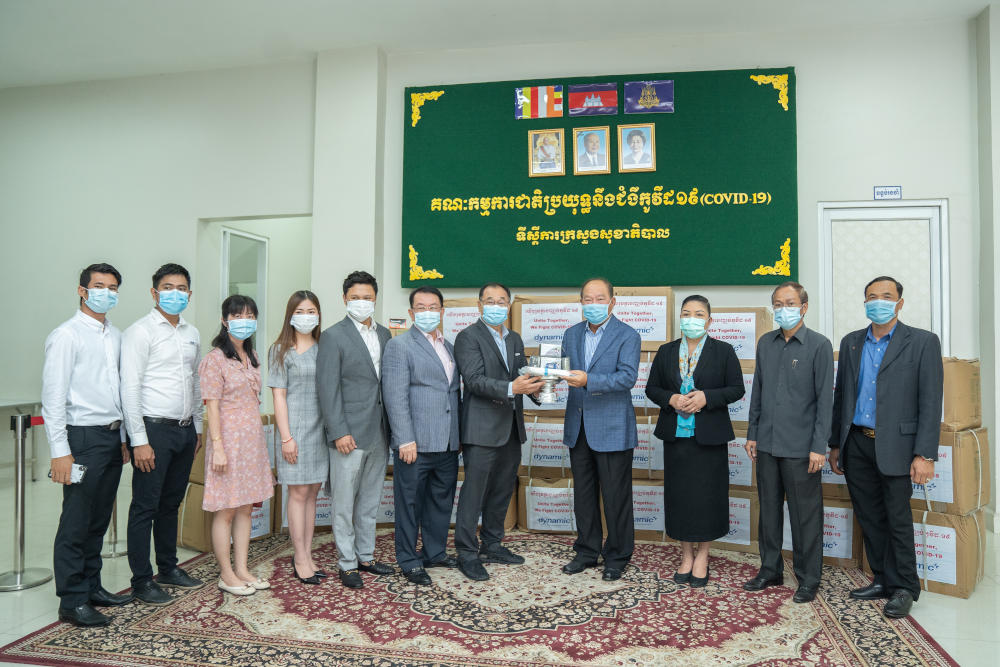 More about Dynamic Group
Dynamic Group has been supporting Cambodia's healthcare, agricultural, quality control and construction industries for over 20 years. The group's vision is "Improving Quality of Life. Shaping Better Tomorrows." The Group's mission is to lead in applying Global Technologies and Delivering Value that help our communities to achieve better lives. At Dynamic Group, we are constantly looking for talented people to join our team! Our corporate social responsibility approach allows our people to take an active role in making a difference to the communities in which we work and live.